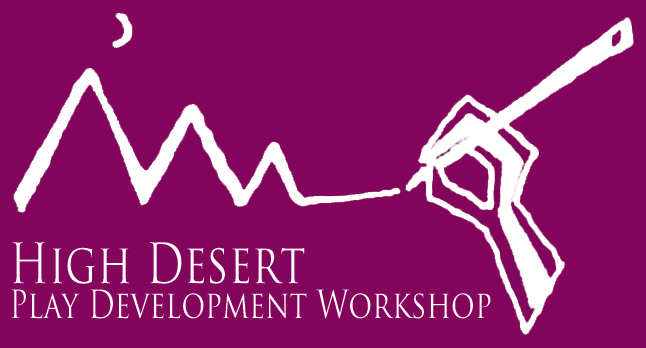 High Desert Play Development was founded in 2005 as a bi-annual program that solicits new plays from 15-20 nationally renowned emerging playwrights. Two playwrights' plays are selected to participate in a week-long developmental reading program in which a director, a dramaturg, and actors prepare the script for a public staged reading. The workshop is currently managed by Dr. William Storm and Professor Larissa Lury.
Following the reading series, one of the two scripts is selected for a fully-mounted production the next season. The playwright is in-residence for one or two weeks of the rehearsal or performance process.
The program is unique in that it exists entirely to serve the needs of the playwright. As such, the workshop does not require submission fees; NMSU/High Desert does not claim ownership or a future in the play; feedback is offered to the playwright only as requested; and the playwright is allowed to classify the play as either a workshop production or as a world premiere as they see fit.
High Desert was featured in an article in The Dramatist, the national magazine for playwrights, as well as articles in several other magazines, journals and at national theatre conferences. In 2015, the program celebrated its 10th anniversary.
2020
Hannah Benitez
End of the Exodus by Hannah Benitez is a dark comedy about the American Experience. A multi-generational and multi-cultural family are forced to face their secrets as they journey together through three major holidays, unified by a tragedy.
Run time: 1 hour and 40 minutes
Previously selected for the SF Theater League Summer Reading Series. Featuring NMSU students, alum, and members of the Las Cruces community.
Directed by NMSU faculty Nichole Hamilton.
Playwright's Bio: Hannah Benitez is a New York based writer / performer represented by Elaine Devlin Literary Inc. She's currently working on two commissioned plays: Gringolandia for Zoetic Stage; premiering May 8-24 2020, and Untitled; for Miami New Drama premiering 21-22 season and a novel; Trains To Hell Go Faster. Her all-female play Dike, was developed with The New York Theatre Workshop as Director Tatiana Pandiani's 2050 Fellowship Project and received an 8-week developmental production with Urbanite Theatre. Other recent: Adaptive Radiation, world premier Denizen Theater New Paltz, NY. Ashe In Johannesburg, commission and première Burning Coal Theatre. Her other plays have been workshopped or read around the country at The Playwrights' Center, Artists' Repertory Theater, The Maltz Jupiter Theater, GableStage, Main Street Playhouse, freeFall Theatre and Red Theatre. She was a recipient of the Playwright Development Program, 2-year grant cycle. Member of Actors Equity. @hannahbenitezzz
Helen Banner
Helen is a playwright and librettist and an associate artist at New Georges. She grew up in the British Channel Islands and studied at Cambridge University and the Tisch School of the Arts, NYU, where she completed an MFA in Dramatic Writing and was awarded the John Golden Playwriting Award.
Helen writes fast paced plays and operas that frequently showcase women making high stakes political and ethical decisions. Her work has been developed at New Georges, the Drama League, the O'Neill Theater Center, Fresh Ground Pepper, the Wild Project, Dixon Place, the Edinburgh Fringe Festival, The Lark, the Great Plains Theatre Conference and the Last Frontier Theatre Conference. She is an alumna of the Ingram New Works Lab at Nashville Repertory Theater and the JAM at New Georges. Helen has been a Finalist and/or a Semi-Finalist for the Newman/Woodward Prize, the Leah Ryan FEWW Prize, the Stanley Drama Award, the P73 Playwriting Fellowship and for an Interact 20/20 Commission.
Helen is a co-founder of the Byzantine Choral Project which makes epic theater/music/dance pieces for large and diverse female+ voices: www.byzantinechoralproject.com. They are currently 2018-2020 Archive Residents at the New Ohio/IRT Theaters developing, ICONS/IDOLS, a choral play tetralogy about the purple Byzantine empresses.
Past Seasons
Now under the direction of Professors Larissa Lury and Dr. William Storm, in 2018 High Desert workshopped two plays: three girls never learnt the way home by Matthew Paul Olmos and The Uses of Enchantment by Gregory S. Moss. Both plays were presented as staged readings in March, 2018.
The 2006-2007 inaugural season included Penny Penniston's Spin and John Walch's The Nature of Mutation. The Nature of Mutation was fully-produced by New Mexico State University Theatre Arts in March, 2007.  In 2008 there were staged readings of Lydia Stryk's On Clarion and Matt Casarino's Pixie. Pixie was chosen for full production in 2009.
In Spring 2010, High Desert produced a reading of Balls, by Jonathan Yukich, and produced Carol Carpenter's Good Lonely People in Fall 2011. In Spring 2012, Carol Carpenter's Sweet, Sweet Spirit and Andrea Stolowitz's Antarktikos were workshopped; Sweet, Sweet Spirit was fully produced in Fall 2012.
In January, 2014, the workshop produced readings of For the Falls, by Emily Dendinger and West Highland Way by Meridith Friedman. The NMSU Theatre 2014-2015 season opened with West Highland Way.
In spring of 2016 readings of both In Loco Parentis, by Adam Kraar, and Tori Keenan-Zelt's Truth Dare… were produced and in spring of 2017 NMSU Theatre fully produced Truth Dare… as a fully staged production.
Although High Desert does not accept unsolicited scripts, if you are a playwright and are interested in being considered for the program, please get in touch.