A note from Wil Kilroy, Theatre Arts Department Head: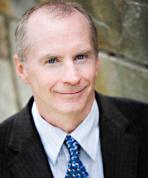 "Welcome students, colleagues, donors and beloved audience members. With both our educational program and our productions, we are committed to being 'The Best in the Southwest.' Our home in the ASNMSU Center for the Arts, undoubtedly one of the newest theatres in the Southwest, provides a state-of-the-art training facility as well as an exquisite space for public performances. Our faculty and staff credits range from Broadway to film, television, regional theatre and summer stock, providing you with an experienced view of the performance profession. Special highlights include our participation in the Kennedy Center American College Theatre Festival, Theatre in New York City, and the National Michael Chekhov Acting intensive (which has brought participants from as far as Israel, New Zealand and India). We look forward to having you join us."

-Wil
NMSU Theatre is proud of its 6:1 student to faculty/staff ratio, which allows our students to receive the personal attention given by such illustrious schools as Julliard and much more than most programs offer. In addition to scheduled classes, Independent Studies and Special Topic courses allow students to be individually mentored by department members, in order to further prepare them for their future careers.
In addition to Department Head Wil Kilroy, faculty members include Professors William Storm, Claudia Billings, Jim Billings, and Deb Brunson, Associate Professor Larissa Lury, and Assistant Professor Nichole Hamilton. Rejoining the department as a visiting professor for the 2020-2021 academic year is Lisa Hermanson.
The professional staff includes Tamara Carruthers (Costume Shop Manager), David Hereford (Technical Director), Jim Jaworski (Scene Shop Foreman), Jim Wilkinson (ASNMSU Center for the Arts Manager/Sound Designer/Theatre Technician), Mike Wise (Production Stage Manager), Cumy Gower (Fiscal Assistant) and Melis White (Administrative Assistant).
We are also supported by a dedicated board, providing us with the ability to hire guest artists, hold special events, and offer additional student scholarships.
---------